The Fanuc M-410iC/500 Palletizing Robot has a very large 500 kg capacity, runs on the Fanuc R30iB Control platform, 4 Axis of Movement, has hollow wrist for easy low maintenance cable management. Its a beast and you will love this robot.
Robot Specifications:
Axes: 4
Payload: 500kg
H-Reach: 3143mm
Repeatability: ±0.5mm
Robot Mass: 2410kg
Structure: Articulated
Mounting: Floor
Robot Motion Speed:
J1 85 °/s (1.48 rad/s)
J2 85 °/s (1.48 rad/s)
J3 85 °/s (1.48 rad/s)
J4 200 °/s (3.49 rad/s)
Robot Motion Range:
J1 ±370°
J2 ±144°
J3 ±136°
J4 ±720°
Applications:
Material Handling Robots
Packaging Robots
Palletizing Robots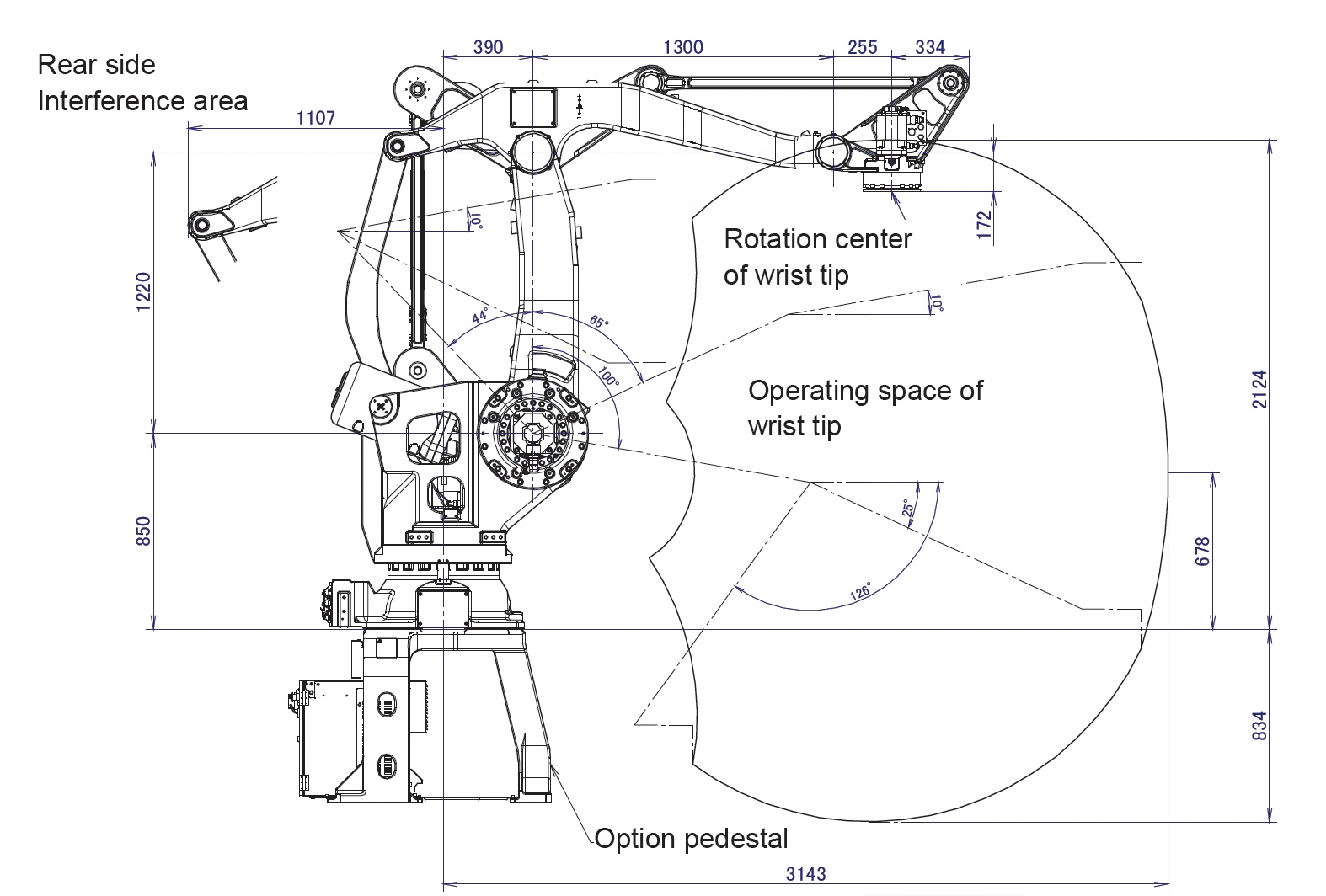 Look at that beautiful Robot. We Love Fanuc Robots! Love that yellow paint!
Fanuc America Robotics are one of the premiere global robot brands. They build absolutely fantastic products and are by far the number one selling robot brand in the United States. If you allow us to re-register your software with Fanuc you will get 24-7 technical support from their expert staff. We will register the robot in your companies name, so when you reach out to Fanuc for support and provide them with your robots F number they will know who you are, and the robot your calling about.
CALL AN R.A.B. INDUSTRIES, INC REPRESENATIVE (586)752-0090 FOR ALL YOUR ROBOTICS AND AUTOMATION NEEDS.
RAB BUYS FANUC ROBOTS, ABB ROBOTS, MOTOMAN ROBOTS, KUKA ROBOTS, UNIVERSAL ROBOTS AND ROBOT PARTS,
ROBOT MRO, CONTROLLERS, CABLES, RVS, TEACH PENDANTS.